Pastries
Light Breakfast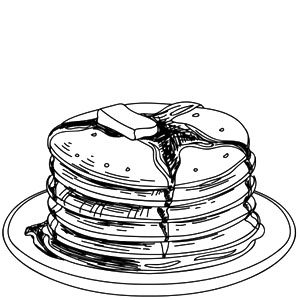 Off The Griddle
Eggs
Soups & Salads
Add-ons & sides
Brunch Classics
Shareables
Stacked
Something Sweet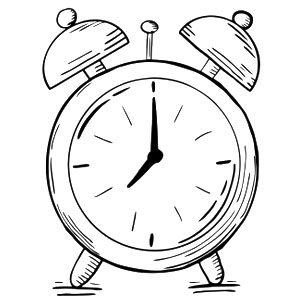 Supper Only – 5PM to close
Cocktails
Wine
Beer & Cider
Coffee & Tea
Pastries
Cheddar Bacon Jalapeno Scone

7
Maple butter icing
Sweet Potato Bread

7
pecan streusel, maple cinnamon butter
S'mores Croissant

7
nutella, toasted mallow, graham
Chai Cinnamon Roll

8
Cardamom cream cheese icing
Eggs
Robey's Benedict

18
Two 5 min eggs*, beef bulgogi, gochujang hollandaise, pickled veggie slaw
Breakfast Tacos

15
Scrambled eggs*, crispy pork belly, potato, cheddar cheese, avocado tomatillo sauce
Egg Sandwich

15
Scrambled eggs*, smoked ham, cheddar cheese, chipotle aioli, tomato jam, potato roll
Eggs in Purgatory

18
Eggs* cooked in spicy tomato sauce, calabrian sausage, ricotta, marinated tomatoes, basil, toasted bread
Soups & Salads
Soup of the Day

10
Rotating selection
Chopped Salad

14
Romaine, cabbage, scallion, tomato, cucumber, red onion, bacon, blue cheese, balsamic mustard vinaigrette

Beet Salad

13
Herbed yogurt, pistachio vinaigrette, arugula, radish, everything spice
Heirloom Tomato Salad

13
Heirloom tomato, caesar vinaigrette, sourdough crouton, parmesan cheese, basil
Add-Ons & Sides - Protein
Others
Brunch Classics
Duck Hash

18
Potato, poblano peppers, charred onions, sunny side up eggs*
Shrimp* & Grits

19
Mascarpone grits, cajun butter sauce, roasted sweet corn, jalapeño
Shareables
Whipped Ricotta

12
Cherry pepper jam, honey, sea salt, ciabatta
Artichoke Spread

14
Goat cheese, toasted pita
Loaded Potato Tots

12
Bacon, cheddar, scallion, buttermilk sauce
Stacked
Salmon* Bagel

18
Citrus cured salmon*, caramelized onion cream cheese, pickled onions, everything spice, sweet potato chips

Caprese Melt

17
Pesto aioli, fresh mozzarella, heirloom tomato, arugula, balsamic
Meatloaf Sandwich

15
Ciabatta, cheddar cheese, horseradish sauce, tomato jam, crispy onions
Something Sweet
Ice Cream Sundae

9
Chocolate malt, banana and caramel ice creams, cherries, crispy waffle pieces
Mascarpone Cheesecake

10
Graham cracker, caramelized apple, pecan crumble
Frozen Peanut Butter Pie

9
Chocolate crust, pretzel crunch
Supper Only. 5 Pm - Close
Meatloaf

22
Whipped potatoes, mushroom gravy, roasted green beans, crispy onions
Roasted Chicken

25
Parmesan orzo, chili roasted broccolini, chicken jus
Ricotta Gnocchi

21
Butternut squash sauce, sage pesto, pumpkin seed, parmesan cheese
Panko Crusted Salmon*

26
Creamy leek risotto, roasted mushroom, sauteed spinach, bravas sauce
Cocktails
La Dame Blanche

14
Lavender infused aquavit, crème de mure, orange shrub
Canal Cooler

13
Elderflower liquor, sparkling wine, soda, lemon
Oaxacan on Broken Glass

14
Mezcal, Ancho Reyes, lime, Angostura, hellfire bitters
Espresso Martini

17
Vodka, cold brew, Mr. Black coffee liqueur, Averna, chocolate walnut bitters
Cafe Fashion

14
Bombu rum, maple syrup, bitters
Fall Romance

14
Tequila, cinnamon, hibiscus, lime
Bellini / Mimosa

14
Rotating flavors
Bottomless Mimosas

28
Always available, 90 min. limit
Wine - Sparkling
La Vieille Ferme

12 / 48
Brut Rosé, Italy
Rosé
Love You Bunches

14 / 56
Still Rosé, Santa Barbara County, CA
White
Nielson

14 / 56
Chardonnay, Santa Barbara County, CA
Mohua

14 / 56
Sauv blanc, Marlborough, New Zealand
Red
EZY TGR

14 / 56
Pinot Noir, Willamette Valley, Oregon
Klinker Brick

14 / 56
Cabernet Sauvignon, Lodi, CA
Beer & Cider
Tecate

6
Mexican style lager
Heineken

6
Pale lager (Netherlands)
Goose Island

7
IPA (Chicago)
Original Sin

6
Cider (New York)
Coffee
Cinnamon "Oatchata" Cold Brew

7
*whole, skim, oat and almond milk available
Tea - Rishi
Herbal

5
Chamomile blossoms or hibiscus berry
White

5
Tropical coconut or rose mélange
Black

5
Earl grey, china breakfast
Iced - Unsweetened Black Tea

5
20% gratuity added to all parties of 6 or more.
*Consuming raw or undercooked meats, poultry, seafood, shellfish, or eggs may increase your risk of foodborne illness.
Our neighborhood cafe serves up Chef Michael Elliott's seasonal comfort food – against the backdrop of Wicker Park and Bucktown's bustling six-corner intersection. Join us for all-day brunch, every day of the week. With our open kitchen and double-height ceilings, every seat in Cafe Robey gives way to the streetscape of Milwaukee and North Avenues.
Elliot's kitchen philosophy revolves around approachable cooking, highlighting simple ingredients with lively flavors. He embraces change by partnering with local farms and take pride in being part of people's memorable dining experiences.
Hours:
7am to 9pm (Sun-Thu)
7am to 10pm (Fri-Sat)
1616 N Milwaukee Ave, Chicago, IL